Nibblet, This is what I think I've found so far...
Via forum support, the tag feature works, it's the notification part. I found where members need to activate that feature through their own profile, but for the "type" of forum this one is, we can't do that. That part of the profile is grey'd out and can not be clicked.
So the other option mentioned via forum support was notifications via the toolbar. Only I'm not finding that feature available/or to add in the Admin Panel
Hope that helps in some way? I'm falling asleep here or I'd keep beating the Panel



___________________________________________________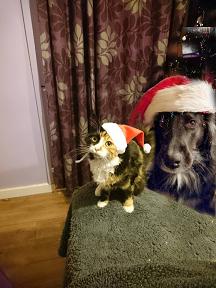 Compliments go to Embala for bringing a British cat and an American dog together via Photoshop!