Suntop
..is the son of
Cutter
and
Leetah
, twin brother to
Ember
.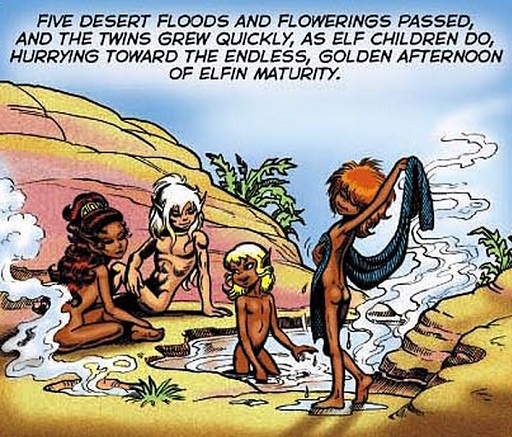 He is from both desert and forest, far less adventurous than his sister, but far wiser and
Two-Edge
described him well..
" Such a pretty child, mild and wild, a desert blossom ! "
And, unlike many elf-friends here, I think he
is
..
..a
Wolfrider
.
Suntop was a cool, mystic and mischievous child, a poet, a dreamer, a very sensitive one.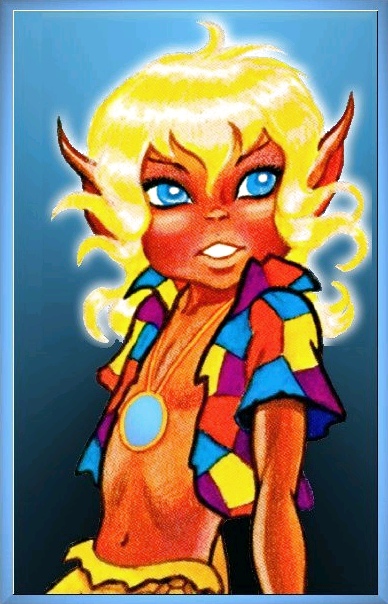 An "old gloomer", as his sister pointed, but extremely kind, and brave in his own way.
One gifted with the rarest magic consisting in FEELING magic around and able to "go out"..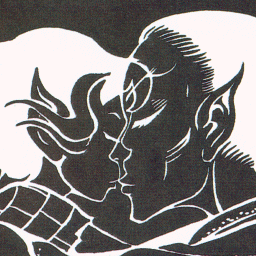 ..and to eventually develop a global mental LINK with each and every elf on the world of two moons and maybe beyond.
His fate was not easy to be determined..
..but he proved that he could "cut to the bone as cleverly as Savah could"
" Please?
BECAUSE you love mother?.. "
Trained by
Savah
to the knowledge and use of the old powers..
..he concluded the original Quest by being mentally possessed by
Timmain
herself..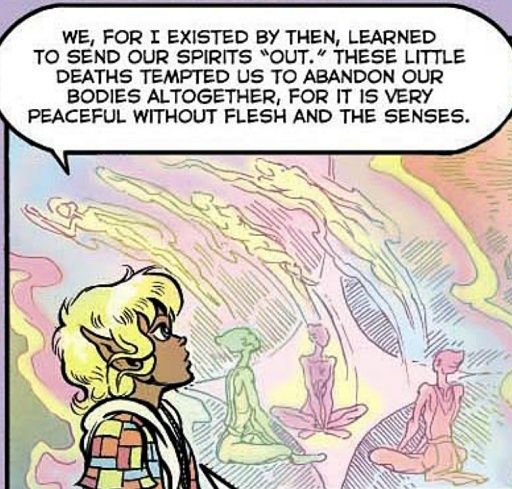 ..in order for her to try and explain to the Wolfriders what their origins were.
Because of this, as his sire put it : "He was the first of us to have the right to call the land his own."
In many, MANY ways, Suntop reminds me..
..of the child I was.
The scene with his father " It's hard to sleep at night ! " - " I know." is perhaps the most beautiful father - son scene that could ever exist..
..and the one that made me fall utterly in
LOVE
with Elfquest.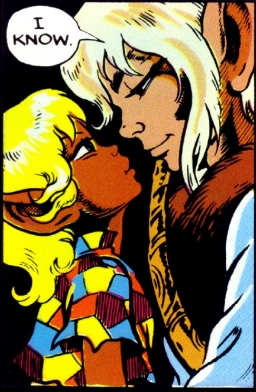 I figured he would prove to be
a strong HOPE for a final and reasoned PEACE
between elves and humans, but..
..it seems Wendy has other plans up the sleeve for him.
And I'm very much afraid I won't like what fate she reserved to this character.
But truly.. what could I tell about my favourite character..
...that
THIS tale
would not tell eight times better !?
In short, he evolved from the young Suntop..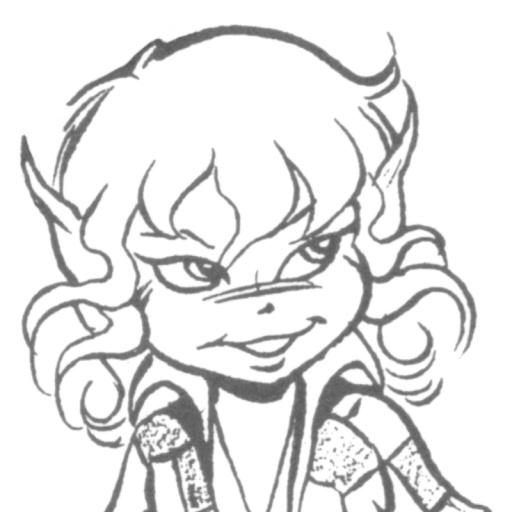 to the mature
Sunstream
..
and he got recognized to a Wavedancer beauty (
Brill
) ..
and he is now the rightly proud father of a wonderful she-cub, named
Korafay
..
..and he has finally sent the global CALL for all elves..
..a magic call he was trained and destined to send.
What could I hope for him ?
I only hope he will make a definitely good and final difference in the grim set of events I sense coming ahead of this "Final Quest"..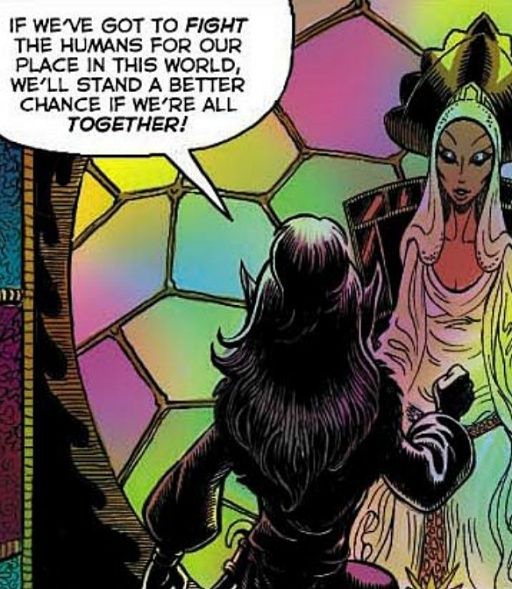 ..by proving to his father that fighting is
NOT
the only solace.
However, no matter what happens..
..to me, within my heart, he will always be..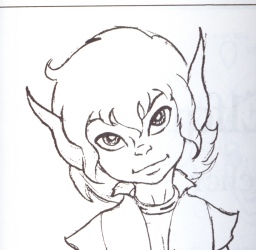 ..the gentle and mischievous Suntop.