Wanted to draw Buniq with some new clothes. Ended up drawing her when she's arguing with Beyond while inside Blue Mountain. (They ended up in Blue Mountain due to some unstable magic shenanigans )
While Beyond tries and find a way out of Blue Mountain, Buniq ends up Recognizing one of the Gliders and just ties him up in wrapstuff and drags him back to where Beyond is, quite intent on just abducting the Glider.
( He's sitting on the floor in both pictures, you just see the top of his head.)
(Also, I swear, Buniq is actually a nice and sweet girl, I just keep ending up drawing her in situations where she's not in the best mood.)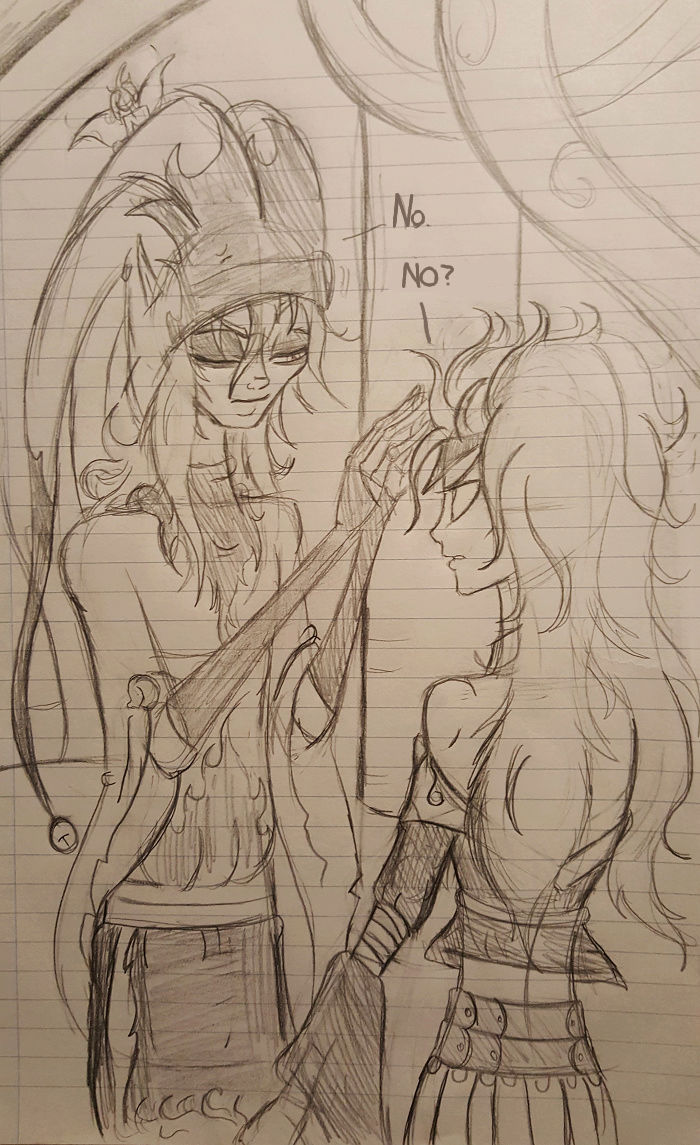 Beyond actually tries to be the one not doing insane stuff for once and stonewalls her plans.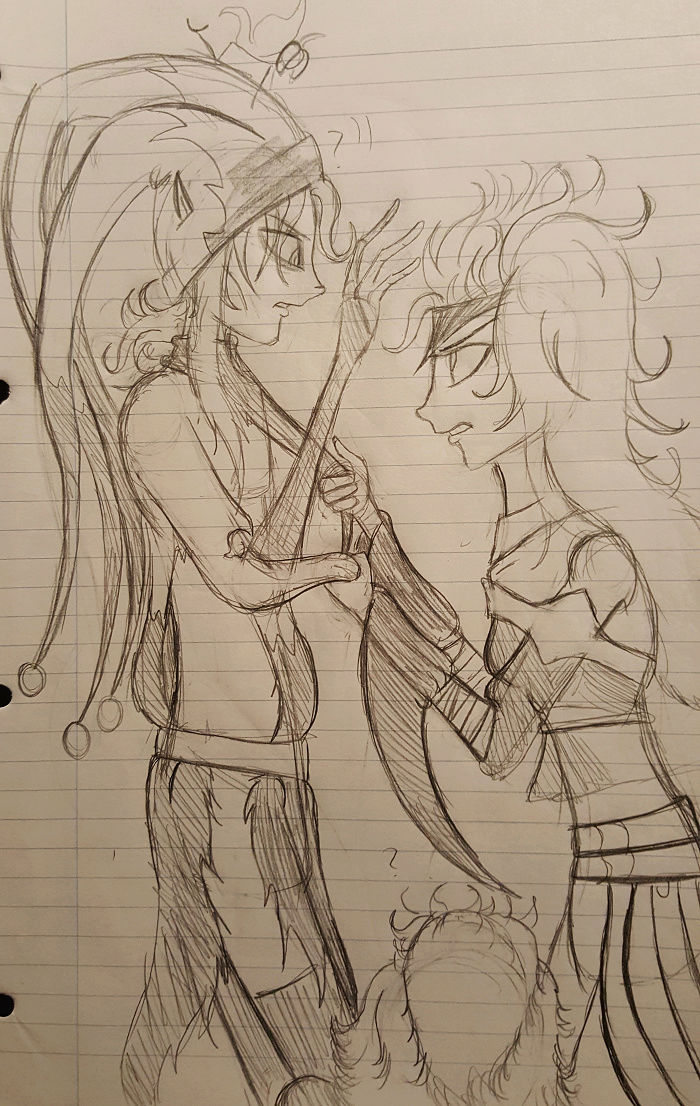 After this picture everything goes to hell because Winnowill shows up.
To shorted things down: Buniq abducts a Glider, they get rescued by Merheen and Winnowill has run in with Beyond's sickles.
_________________
'We're all broken, in different ways, in varying degrees.'