You can make as many of Halinor as you like, I love seeing each one and it'll help me figure out the full look. Kinda like Darius, I really don't like his micro, but the more I see him made on dollmakers, the more I can picture him and eventually I'll redo his micro. His first draft wasn't quite right that I did... I really like the extra addition of the brown you did. 
Whitelighter, or White Raven as that version of her is called was a cross between the White Witch of the Legion, Dawnstar and Raven from the Teen Titans. Here's the micro I made of that version.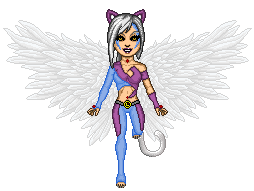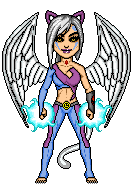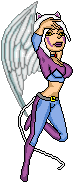 looking at her now, I maybe should move that version upto fandoms since she's not quite the same in powers really, this version is a tracker with light blasts. It's still Whitelighter though since this version eventually turns into the Goddess of Light we all know

 Kind of a caterpillar/butterfly thing.